"ECOWOOD is the guarantor of quality, durability and comfort,- from the planning done in our technical department to the transformation of the wood by our skilled craftsmen. Our products are competitive, aesthetic and ecological!"em>
Consultation, study and planning
During the development of your construction projects, our qualified team supports you and is focused on your desires. Our clients profit from the experience that we have gained in the processing of wood over the past years.
Variety of products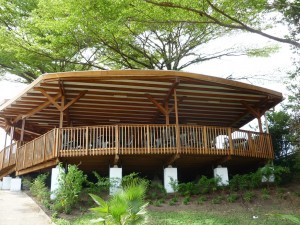 From the construction of car-ports, a family homes, churches, or school complexes in wood; the name Ecowood vouches for a wide range of quality products. In cooperation with our customers, we always seek the best solution.
Manufacturing and logistics
With the experience gained over the years we have improved our logistical methods. Our facilities allow us to manufacture to a high degree of precision and give us the advantage of rapid production. We also benefit from two trucks, with integrated cranes, in our Inventory. With these advantages we are independent and can deliver our products easily and on time.
This is crucial for the quality of the object built.
Assembling with system
The advantage of lighter elements and prefabricated products are obvious. They are easily shipped worldwide and are accurately built in a shorter time. With a factory assembly and a permanent quality control, Ecowood shortens the process of conventional construction and thus saves on costs.
Aesthetics and sustainability
The "Eco-smart" technologies of timber construction are convincing. With these technologies architectural, modern and aesthetic ideas can be transposed and carried out in a sustainable manner.
Service and Guarantee
At Ecowood, economical and ecological reasons are the center of interest. As a result, we consult our clients on all matters relating to the construction project, and we accompany our clients after the delivery – leading to sustainable partnerships.
Our core competencies
Modulaire kit conception (Ecomaison)