The final phase is the project erection on the construction site. This is where the final product is presented to our client. Good means of transport and handling, a skilled workforce and effective machinery allow us to guarantee the quality that is expected from us.
---
Logistics/ Transportation
The majority of our projects are located outside of Libreville. We have the capability and the experience to guarantee that the material is brought on the construction site in good condition.
Invalid Displayed Gallery
Assembly Teams
Our staff is prepared to take full responsibility for the assembling on the construction site and to make the final finishes. The carpenters are properly equipped with appropriate tools and material as well as proper safety Equipment.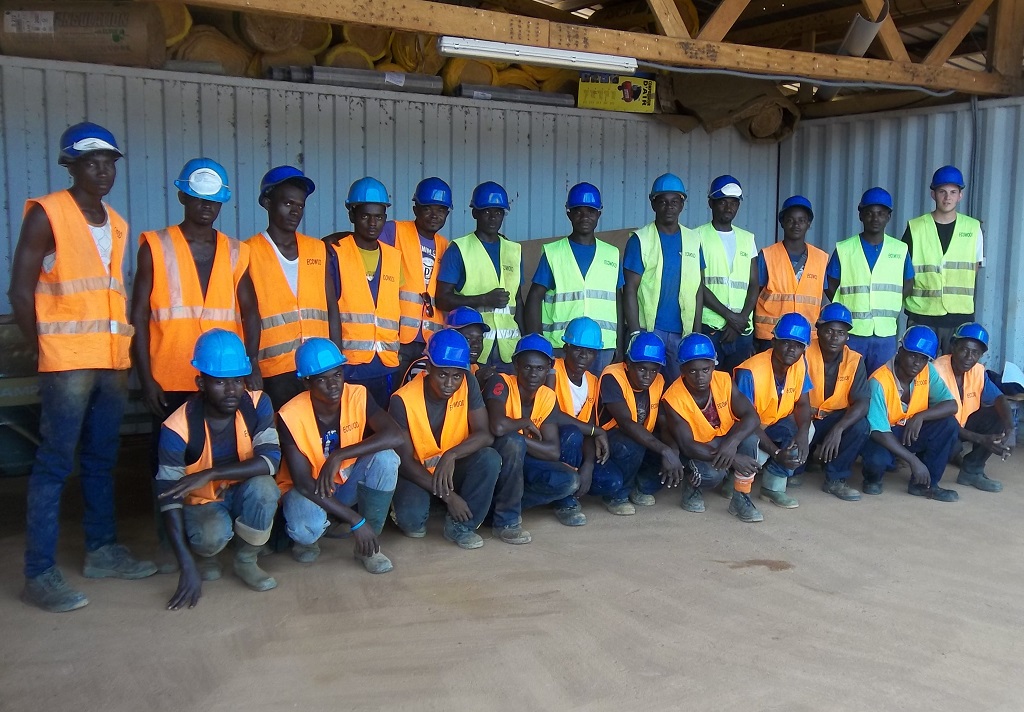 Lifting equipment
Our truck possesses a lifting-arm that can attain a length of 20 m. This facilitates the erecting on the construction site and allows us independence from other businesses.
Invalid Displayed Gallery